How do I contact you during the Coronavirus Pandemic?
Beginning Saturday March 21, 2020, our facilities will be closed due to the current Texas State Coronavirus Mandates. Our staff will work remotely and have limited phone call availability. Please contact us by email:
Membership Questions:
Melissa Seiler mseiler@abileneymca.org
ChildCare Billing:
Beverly Wade bwade@abileneymca.org
Sports / Aquatics:
Joe Roberts jroberts@abileneymca.org
Health & Wellness:
Dawn Revoir drevoir@abileneymca.org
Vendors:
Monica Miranda-Duarte mmiranda@abileneymca.org
---
CORONAVIRUS UPDATE: A MESSAGE FROM THE CEO
March 19, 2020
Dear Valued Members and Families –
The YMCA of Abilene values the safety and well-being of our members, staff, volunteers and the broader Big Country community. The Y has been a pillar of the community for over 70 years.
We have been diligently monitoring all national and local updates surrounding the COVID-19 (coronavirus) situation. In order to best ensure the health of our entire Y community and in alignment with the community school closures and Texas State mandates to gather in 10 or less, we are required to close our facilities to the public effective March 20, 2020 at 8:00 pm and will reopen at a TBD date. However, our Child Care and Preschool will remain open for children for those in the community with essential duties.
As you know, the YMCA is a non-profit organization that relies on your membership to provide services and financial assistance for children, adults and families living in our community. This pandemic will no doubt have a financial impact on many in our community, including the Y. Therefore, if it is at all possible for you, we ask that you please continue your Y membership and program enrollment. This will allow us to continue to operate the Child Care services for the critical service workers. We, as a community, will get through this. And when we do, please know that the YMCA will be here to support you and your family, like we have for more than 70 years. If it is not financially feasible for you to continue your involvement at the Y, please email us at mseiler@abileneymca.org and we will get an account hold processed for you. Please include your name and phone number.
During this closure, we will provide updates and information directly to staff, members and participants via email. We will also be posting information to our website and social media channels: Facebook, Instagram, www.abileneymca.org, and "YMCA of Abilene Texas" app.
To continue to serve you, the YMCA is adding other virtual and live stream classes in the coming days. These workouts will enable you and your family to exercise together from home. Needless to say, we will reopen at first chance, and hope that you will find it in your heart to continue to support us.
We will continue to work with the health department and local physicians to determine what other actions, if any, would be prudent on our part and when it will be safe to reopen our facilities.
Thank you for your patience and understanding as we navigate this evolving and challenging situation. We look forward to returning to business as usual as soon as possible.
With gratitude,
David Hendricks
President/CEO
YMCA of Abilene
Welcome to The YMCA of Abilene
The YMCA of Abilene enriches kids, adults, families and communities through well-being and fitness, preschool and afterschool, camps, family time, swim lessons, youth sports, and other activities for people of all ages and abilities. We're more than a local health and fitness club with a pool and gym. At the Y, we help build a healthy spirit, mind and body for all with core values of caring, honesty, respect and responsibility at the heart of everything we do.
Everyone is welcome at the Y. The YMCA is a nonprofit organization dedicated to building healthy, confident, connected and secure children, adults, families and communities. At the Y, our goal is that everyone, regardless of age, income or background, has the opportunity to learn, grow and thrive.
Explore our site to learn more about the Y and our programs. Join the Y, and get involved as a volunteer, donor, or employee. We look forward to serving you!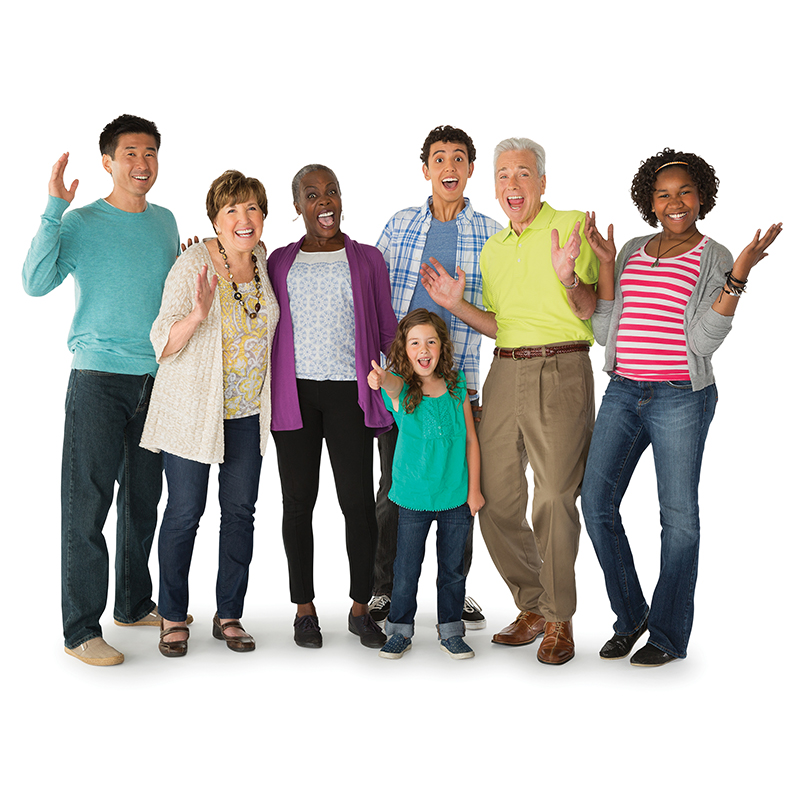 Sorry there are no upcoming Events or News for this location