Volleyball
YMCA Adult Volleyball is a recreational league designed to be fun and competitive without being intimidating for ages 15 and up. Sign up as an individual or team. Games begin on Saturday 12/6/2020 and last for a 4 week season.
Registration open through 12/2/2020.
Cost: Members - $35, Non-members - $50
Questions? Contact Joe Roberts at (325) 695-3400 or jroberts@abileneymca.org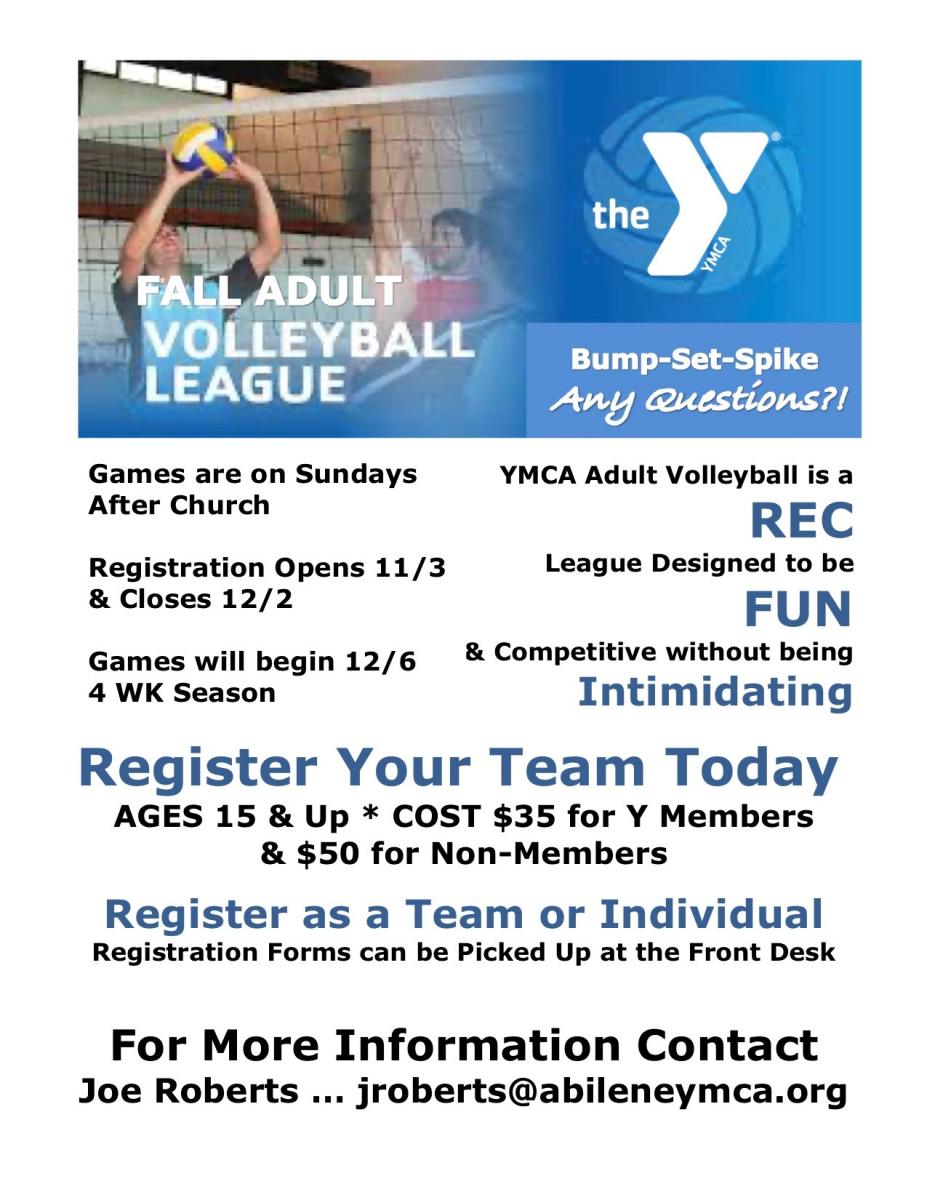 Racquetball
We have two racquetball courts available to members and guests. Bring your own equipment or check out a racquet at the front desk. All are invited to play, whether for competition or for fun!
---
Abilene YMCA Challenge Ladder
The following link will take you to the Abilene YMCA Challenge Ladder
http://www.r2sports.com/tourney.asp?TID=21692
For challenge questons please contact Jim Wildner at jgwildner@gmail.com
---
Free Lessons For All Ages!
On the 1st Tuesday and 3rd Thursday of each month from 5:00 pm - 6:00 pm there will be free racquetball lessons held at the Redbud YMCA.
For questions about the lessons please contact Jim Wildner at jgwildner@gmail.com

Fall 2020 Adult Volleyball Print Packet